Introducing Markey Building Services
Markey Building Services are part of the Markey Group. We are a highly respected Petrol Filling Station specialist with over 20 years' experience in this sector.

Design & Consultancy
Design & Consultancy advice honed with over 20 years' experience in this sector.

Building Shell & Core
We are construction experts with a specialism in the Petrol and Filling Station market
Value Engineering
We can plan and schedule the project the most cost effective way possible.
Shopfitting and fit out
Making the best possible use of the space available and maximising revenues.
Markey Building Services are part of the Markey Group. We are a highly respected Petrol Filling Station specialist with over 20 years' experience in this sector. Headed up by our Operations Director, Gary Williams we can help you with all your petrol filling station and forecourt build and refurbishment needs with our turn key service.
Customers choose Markey Building Services again and again, because we provide such a professional and speedy service with the minimum of fuss. Our company has a strong track record of providing its broad customer base with an unrivalled service and never compromises when it comes to quality or safety. We provide our services right across the United Kingdom covering retail petrol filling stations, forecourt retailers and roadside service operators.
Specialists
We are proud to be Petrol Filling Station specialists and have over 20 years' experience in the sector. As a result you will find that we speak your language and can bring the benefit of our experience to your project (including some of the new and emerging best practice). This usually means that the finished project will exceed your expectations. Not only will your new premises enhance your brand, but they will also be designed with your customers in mind and enhance your revenue earning potential.
We offer an all-encompassing service.
Build or refurbishment of a petrol filling station can be a complex and complicated process, requiring many different phases and skillsets. Let us take the strain – we can project manage and provide the entire service for you. This removes all the practical problems that can arise when using different contractors.
We offer cost effective value engineered solutions.
As we are specialists, you may also think that we are expensive. Whereas our experience and specialism means that we can value engineer your project for you, delivering excellent value for money.
Can we help you with your next project?
We would be delighted to work with you on your next project. Why not contact us (link to Contact Us page) or call us on 01452 886188, to arrange a free, initial, no obligation consultation.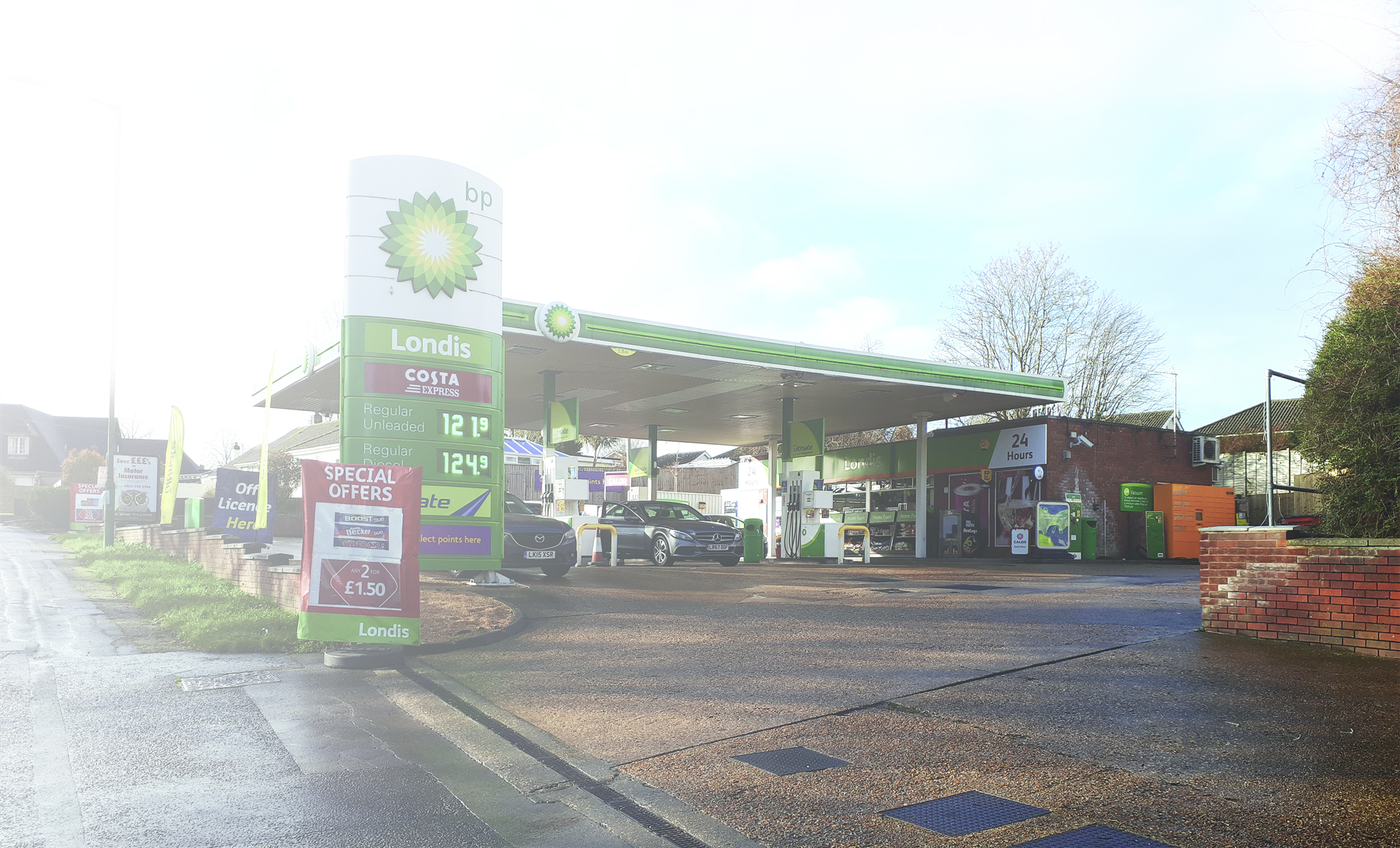 Building and refurbishment work does not have to mean you are shut
We understand how important it is you to keep trading. Not just from a cashflow perspective but avoiding the risk of your regular customers adopting another garage. This is why we keep you trading 24/7 throughout your project, with our portable kiosk that we will wire into your pumps.
We are trusted by some of the biggest names in the industry
We are the supplier of choice for some of the largest chains in the industry, which is both testament to the quality of work and our levels of expertise, but also our competitive pricing. We are also proud to work with some brilliant independent trading operators. No job is too big or too small.
Providing the best possible retail environment
We understand the pfs retail environment and work with leading household names. We appreciate the importance of the retail sales revenues to your business and our experts can advise on how to make the best possible use of the space. Not only do our interiors look great, but they also work well and can yield substantial improvements in the amount of income generated per square metre.
A safe environment during the build and a finished product that meets all industry standards and requirements.
We pride ourselves on our impeccable record when it comes to site health and safety. This is particularly impressive when you consider our "keep trading" philosophy. Our installations fully comply with all the industry standards and regulations. We also comply with the Blue Book Design, Construction, Modification, Maintenance and Decommissioning of Filling Stations (4th edition).
What do our customers say about us?
We love nothing more than when we get great feedback from our customers. See what just some of them have said about service.
"I was very impressed with the commitment of the operatives and management. The programme was delivered to a very high quality, on programme and without any health and safety incidents". 
ME, Client
"The store is excellent and a credit to all involved".
SF, Client
"Site looked good this morning and to achieve what you have over the last four weeks is fantastic, please pass on my thanks to all concerned."
NH, Client
"Our Chief Operating Officer attended has passed on his positive views on the overall project and how well this fuel station development looks and has been delivered. I appreciate everyone's efforts in this project, everyone pulled together and achieved what has been recognised as a successful and strong development. Please pass on thanks to all the many people involved in this notable success. I look forward to working with you all again soon".
JK, Client
Please fill out the numerical captcha box to send a message
Petrol Filling Station Specialists
Unit Q1, Quadrant Distribution Centre, Quadrant Way, Hardwicke, Gloucester GL2 2RN
info@markeybuildingservices.co.uk